Kitchen Cabinets in Brisbane
Remodeling your kitchen can be a daunting task. It can include changing your floorplan and flooring, relocating plumbing and electrical, and installing new appliances and repainting, just to name a few of the endless things you would need to do. But when it all comes back together, it's the kitchen cabinetry that sets the style and functionality of your new kitchen. Easy Living Kitchens is your kitchen renovations company you have been looking for.
Kitchen cabinets dominate the space in your kitchen, so they must be carefully designed to fit in with your chosen style and aesthetic. This means you have to consider things such as material, colour, profile style, size and hardware. Depending on what you want, your kitchen cabinets can be the centre of attention in your kitchen space, or they can blend in with the rest of the room.
Starting with your kitchen cabinet carcasses, it's important to use 16mm Australian Made HMR (Highly Moisture Resistant) Melamine Whiteboard as a minimum. For longevity, insist on material that complies with Australian Standards designed to survive the tough Australian weather conditions. Low quality imported board may be tempting due to its lower price, but will end up costing you much more in the long run.
Kitchen Door and Drawer styles range from plain flat square edge with handles, bevel edge finger pull, inset finger pull handles, push / pull tip, through to numerous moulded profiles to suit any style or theme. The Polytec range alone contains over 100 different profiles to choose from. Plain flat door and drawer styles are available in hundreds of colours and looks of laminated HMR particleboard, whereas moulded profiles are manufactured in MDF and covered in a range of surfaces including thermolaminate, ultra glaze, or 2 pac paint.>
Whether you're after a plain white laminate, coloured, timber or stone look laminate, which are generally considered the cheaper options… or you're after a profiled surface available in an endless array of colours, sometimes a combination of different colours… your kitchen door and drawer style is ultimately one of the main focal points of your new kitchen.
Kitchen Cabinets Design and Functionality
Kitchen cabinets should perform a multitude of functions. First and foremost, they should be efficient spaces for storage. This means a few things. There needs to be ample room to store all the necessary kitchen items. This not only means the food itself, but also kitchen gadgets such as blenders, pots and pans, and utensils. These can often be bulky, and so you might need to consider how large you need your cabinets to be.
Accessibility is also important when it comes to designing your kitchen cabinets. When it comes to considering accessibility, the main choices you have are doors or drawers…
Traditionally, kitchens of the past were designed as empty cabinets with fixed or adjustable shelves and a hinged door on the front, with a bank of generally 4 drawers for cutlery, utensils, tea towels and appliance manuals. The main advantage of this kitchen style is cost, whilst the disadvantages are not having an unobstructed view of all cupboard contents, and inevitably getting down on your hands and knees to pull numerous items out, or becoming a contortionist to reach that bowl or pot at the back corner of the cupboard.
Custom Kitchen Cabinets in Brisbane
Over the last few years, one of the biggest trends in kitchen design is drastically reducing hinged door cupboards for heavy duty, full extension drawers, offering substantial convenience and ergonomic advantages. Kitchen drawer hardware has evolved so much recently, that as much as 80kg can now be loaded into a full extension drawer safely, and opened and closed effortlessly.
The advantages of drawers in a kitchen is that much more storage space becomes available compared to cupboards. This is because you can custom design your drawer depths to accommodate the variable heights of your appliances, pots and pans, glassware and pantry groceries. With a full extension drawer you have complete visibility and access to all your kitchen items.
The only disadvantageous aspect of drawers is the initial planning of how many drawers of certain heights you require to accommodate your items, and matching the height lines throughout your kitchen (not really a disadvantage, but a consideration at least). Obviously due to the extra material and hardware required for drawers, the cost of a drawer system kitchen will be higher than the alternative of cupboards.
Redesigning and remodelling your kitchen cupboard
Redesigning and remodelling your kitchen storage space to suit your needs, is a great alternative to trying to reorganise your food and kitchenware to fit your existing cabinets. With thought, consideration and professional design recommendations, your new kitchen can become stylish, functional and a place where you can enjoy food preparation, cooking and a place for family and friends to mingle in comfort…  At Easy Living Kitchens, our Brisbane kitchen designers offer custom kitchen cabinets design, supply and installation to suit your exact needs. Jut give us a call on 1300 650 681 or CLICK HERE to Book a Free Custom Design Consultation & Quote.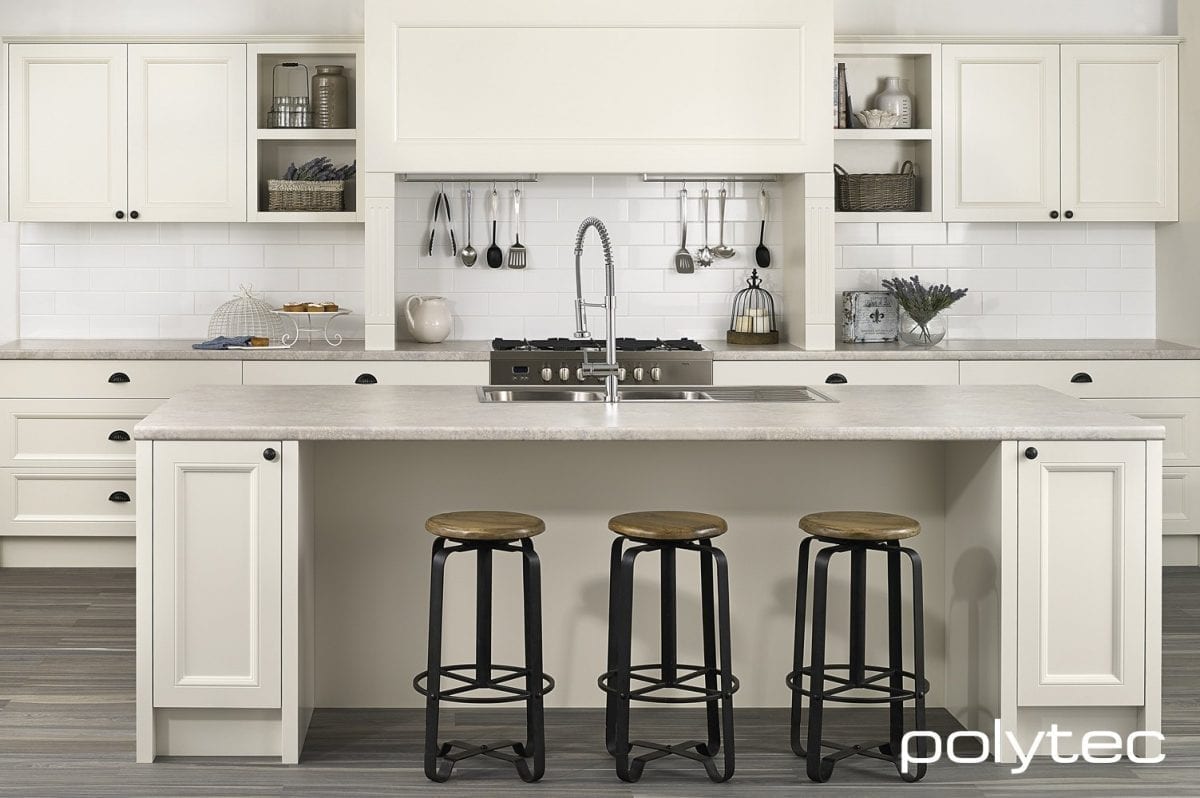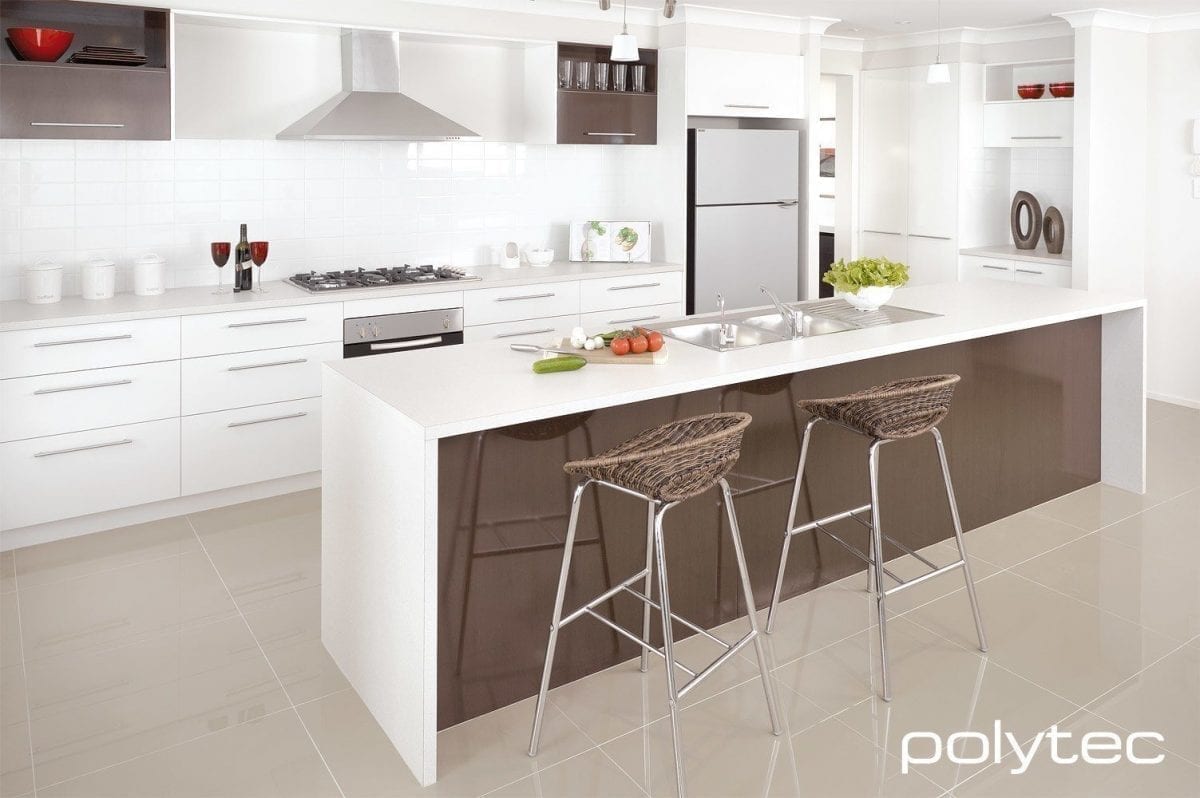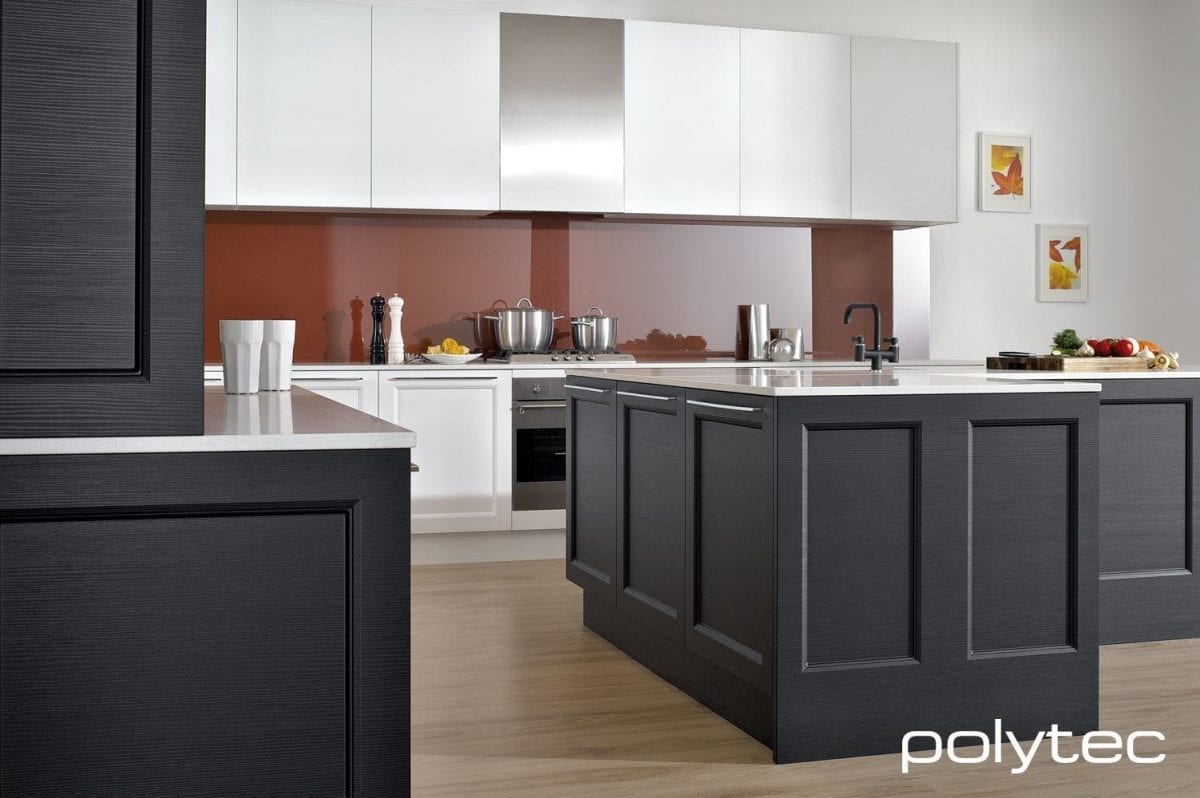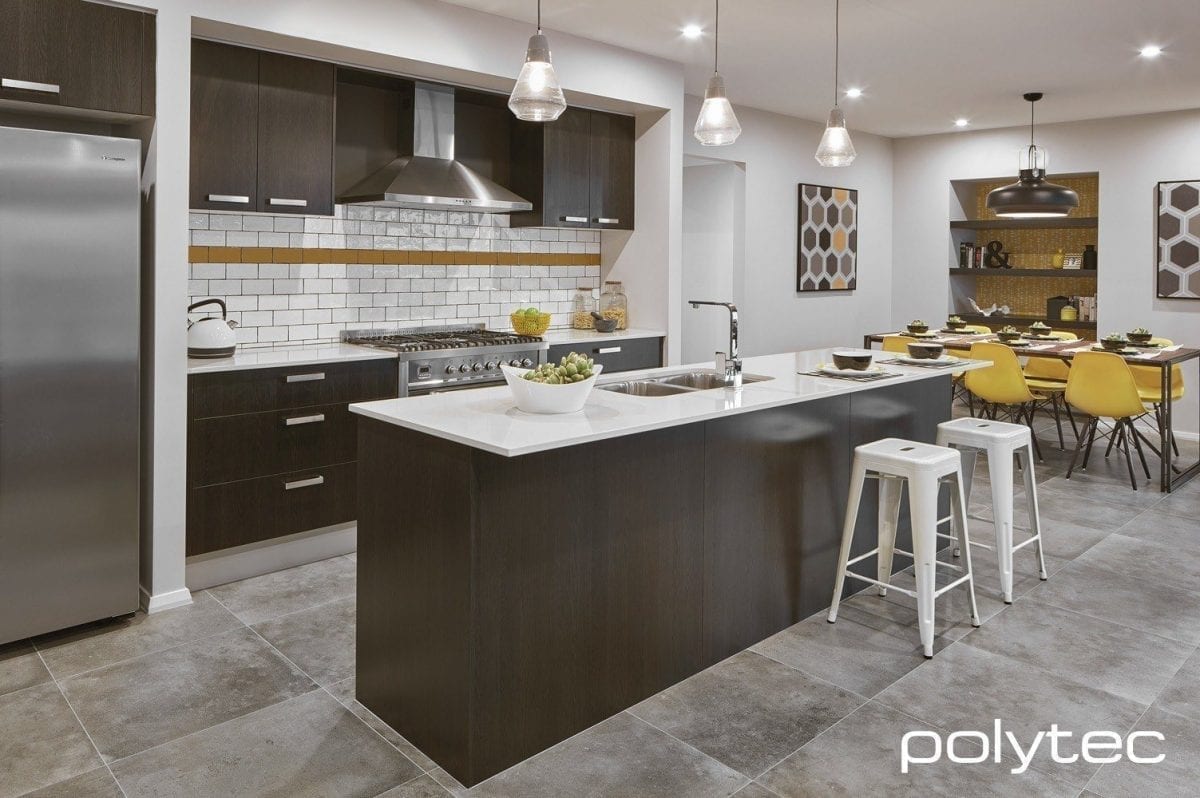 Brands We Use and Recommend for Kitchen Cabinets Brisbane
We only use products of the best quality, from the best local manufacturers and distributors. All our kitchen cabinet carcasses are manufactured in Brisbane using 16mm Australian Made HMR Whiteboard. Our kitchen door and drawer panels are custom manufactured and supplied by Polytec or Laminex. Our kitchen door and drawer hardware is supplied by Blum. By using premium brands of the highest quality, Easy Living Kitchens ensure your new kitchen will function and perform as new for many years during the life of your kitchen.
Book a Free Custom Kitchen Design Consultation & Quote
Book a Free Custom Kitchen Design Consultation & Quote